Meet the KidsOR surgical class of 2021
We are delighted to announce the 12 scholars joining the Kids Operating Room class of 2021. Spread across Africa, these medical professionals will undergo three to six years of surgical training to become paediatric surgeons.
Their scholarship covers exam costs, as well as fees, transport and visas for the country in which the recipients are training. Nine candidates have already begun their training whilst the remaining three are expected to join the respective institutions in the coming weeks.
This year we are welcoming medical professionals from Lesotho (Dr Boithabiso Matokoa); Sierra Leone (Dr Christopher Jimmy); Burundi (Dr Carlos Nsengiyumva and Dr Alliance Niyukuri); Malawi (Dr Takondwa Mary Malamba, Dr Lubna Tarmahomed and Dr Sella Precious Mpata), Rwanda (Dr Jean Pierre Habumufasha); South Sudan (Dr Betty Arkangalo Yuggu Phillimona and Dr Bidali James Sebit Nzira); and Liberia (Dr Mewaseh Weh-Wesseh and Dr Soeghen Willie).
The institutions taking part in this training programme are part of the College of Surgeons, East, Central and Southern Africa (COSECSA), College of Medicine of South Africa (CMSA), and West Africa College of Surgeons (WACS).
Training paediatric surgeons in low- and middle-income countries is key
An approximate 7 billion children globally do not have access to surgical care. It is estimated that 93% of people in Sub-Saharan Africa do not have access to safe, affordable surgical and anaesthesia care when needed. Further, it is estimated that 45-50% of the total population falls in the paediatric age range and 85% are expected to require a surgical intervention by age 15.
Given this demand, you'd expect that there are enough paediatric surgeons to cater for a nation's children. This, however, is not the case in many African countries. Countries such as Burundi, Liberia, Guinea Bissau, Cape Verde, Botswana, Lesotho, Eswatini, Seychelles, Comoros, South Sudan and Gambia do not have a single paediatric surgeon. Other countries only have one or two paediatric surgeons who cater for millions of children. This means that children could suffer permanent damage/injuries if, for example, they do not receive the necessary medical attention early enough.
The average operations one paediatric surgeon in Africa can provide is about 300 a year. That's why we are delighted that this surgical training programme is welcoming scholars from countries where there are none or few. Our scholars from Burundi, Liberia, Lesotho and South Sudan will become the first paediatric surgeons in their respective countries, helping children reach their full potential.
A paediatric surgical training scholarship that works
In 2020, the first 10 KidsOR scholars graduated and are now saving children's lives and averting disabilities in the region. One of them, Dr Alicia Massenga, a paediatric surgeon at Bugando Medical Centre, in Mwanza is soaring high. Less than a year since her graduation, Dr Massenga has been appointed Head of Surgery at the same hospital.
Recent Posts
News
KidsOR excited to announce new fundraising appeal.
News
Join KidsOR's Live Q&A Session with Global Surgery Experts on Improving Healthcare in Low-Income Countries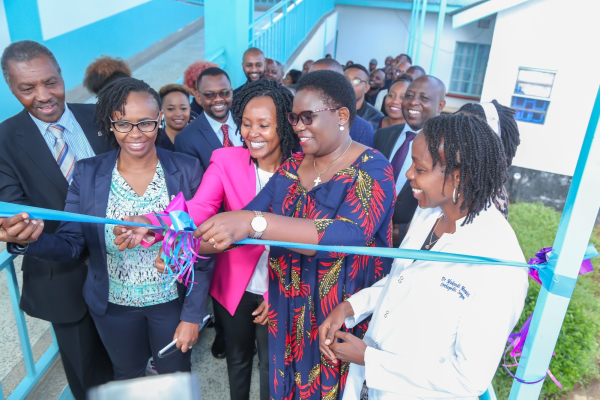 News
Our latest project with partners Smile Train is officially open!