KidsOR wins big at 2023 Charity Awards
Kids Operating Room are over the moon to have won 2 awards at the prestigious 2023 Charity Times Awards.
A team, led by Director of Global Operations; Dave, were present at the event in London and were delighted to scoop both the Best Use of Technology and the Charity Sustainability Award on the night.
The awards come as recognition for our pioneering Solar Surgery Programme, a solar-powered battery with enough energy to power an Operating Room for an entire day, launched last year alongside partners Smile Train.
The need for safer, more consistent power sources in surgical theatres in low- and middle-income countries is massive. In low- and middle-income countries, power outages are common and frequent. This, in turn, has a devastating effect on both surgical safety and capacity for children.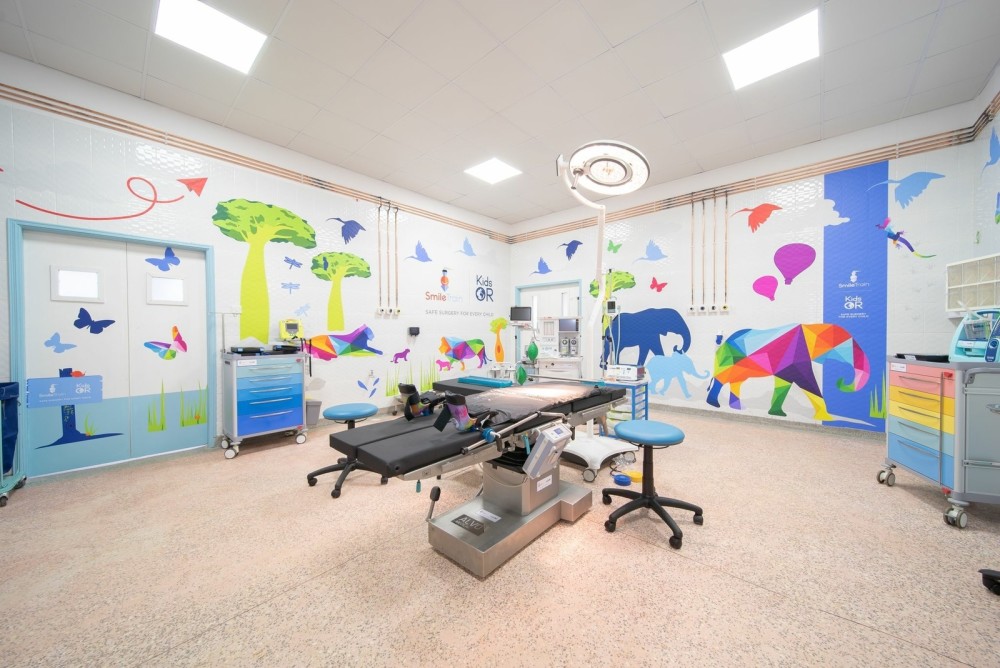 Identifying this need, our Operations team set to work creating a sustainable source of energy that these facilities could rely upon consistently. After months of development and testing at a mock surgery at the Kids Operating Room warehouse in Dundee, the programme, which involves linking solar panels to a 'smart' battery, was ready.
We're delighted that this is now installed in paediatric theatres across Africa and is saving children's lives.
We're incredibly proud to have received these awards and are delighted to have received recognition for our ground-breaking work.
Recent Posts
News
An interview with Samuel, our Education & Training Officer
News
We're delighted to be hosting an event in the UK parliament focused on global children's surgery.
News