KidsOR offering coveted spaces for November's New York Marathon
We're excited to share that Garreth Wood, the founder of Kids Operating Room, is taking on his biggest challenge yet: running the New York Marathon - and he's looking for contenders to join him!
Garreth is hoping to raise funds to provide even more children with life-saving surgery. Lucky for us, the charity has access to a number of spots for the iconic 2023 TCS New York City Marathon.
To secure a spot, all you need to do is fundraise a minimum of £1000 for Kids Operating Room. The New York marathon is the biggest marathon in the world, with over 50,000 spaces available and twice as many applicants, so entries are highly sought after. Kids Operating Room is one of the few UK charities that can offer a spot, so you better apply quickly!
Garreth shared, "Kids Operating Room is my lifelong passion and I believe wholeheartedly in the work we do to save children's lives. Although this is my debut marathon, I feel really motivated taking on this challenge and I will do whatever it takes to fundraise for thousands more children to receive successful surgery in KidsOR's operating rooms."
He continued, "This is my first-ever marathon, and I can't think of a better place to do it. I hope that some supportive Scots might be up for joining in and running past some of the world's greatest landmarks, improving children's lives with every mile."
The New York Marathon's course covers all five boroughs of New York, starting at Staten Island and through Brooklyn and into Queens before entering Manhattan. After a trip into the Bronx, runners head back down into Manhattan and enter Central Park, where they finish.

"We hope this is a golden opportunity for runners or would-be runners to fulfill a lifetime ambition and complete this bucket list challenge," said Garreth. "I'm just starting my training, and I hope that by encouraging participants to sign up now, they will feel supported and motivated to prepare for this incredible event."
This is a great opportunity to tick something off your bucket list while supporting a fantastic cause. If you're interested in joining Garreth for this incredible event, don't wait! Sign up now and help kids get the surgery they need.
Recent Posts
News
KidsOR excited to announce new fundraising appeal.
News
Join KidsOR's Live Q&A Session with Global Surgery Experts on Improving Healthcare in Low-Income Countries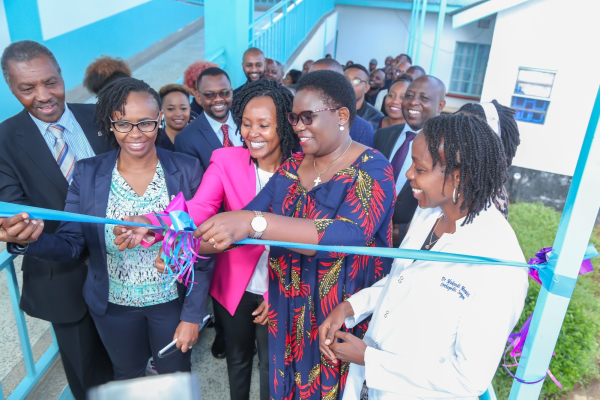 News
Our latest project with partners Smile Train is officially open!