KidsOR expands into four new countries
Garreth Wood, co-founder of children's charity KidsOR, will today announce a further extension of his charity to create six specialist children's operating rooms in four West African countries as he speaks at the region's College of Surgeon's annual conference in Dakar, Senegal.
The first move will be in Burkina Faso, where three units will open to help local doctors transform the care available to children in the impoverished country.
Hospitals in Sierra Leone, Nigeria and The Gambia will also benefit.
Mr Wood said: "I am an entrepreneur, an investor and I am a philanthropist. What I lack in clinical knowledge I believe I make up for with business acumen, a desire to create effective global change and experience of bringing innovative solutions to problems."
That business approach has allowed KidsOR to grow rapidly and, by the end of this year, Mr Wood is confident his team will be working with local surgeons to provide 22,000 operations for sick children each year.
"Investing in surgery works," he said.
"More children die from surgically treatable conditions than from Malaria, HIV and TB combined. And far too many children live lives of abandonment, in pain or unable to attend school because of a surgically treatable disability or injury.
"That has to stop, and I am proud that KidsOR is helping to shine a light on this global injustice but, also, the sustainable solution too."
Work is already under way on the new operating rooms, with all of them on course to open in 2019.
Today's announcement will mean KidsOR, which ships equipment through its premises on Dundee's Kingsway East, will be operating in 16 countries.
Recent Posts
News
KidsOR excited to announce new fundraising appeal.
News
Join KidsOR's Live Q&A Session with Global Surgery Experts on Improving Healthcare in Low-Income Countries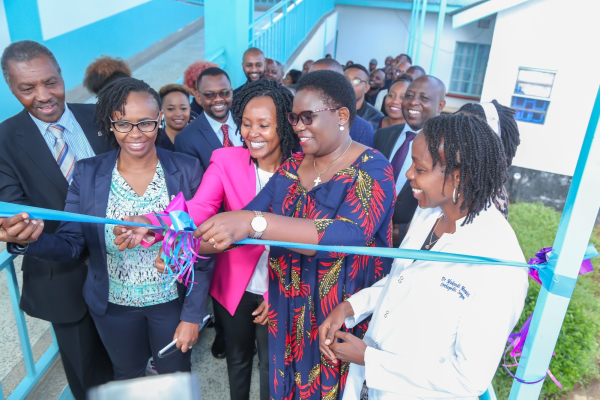 News
Our latest project with partners Smile Train is officially open!