Dr Maija Cheung takes on enhanced role at KidsOR
Dr Maija Cheung joins the staff team at Kids Operating Room as Global Lead for Surgery. Dr Cheung will work with KidsOR alongside her current role as Assistant Professor of Surgery, Division of Gastrointestinal, Bariatric and Minimally Invasive Surgery at Yale New Haven Hospital.
Dr Cheung, a highly experienced surgeon and medical researcher, has been involved with KidsOR since our inception as a Global Advisor, including working with the charity on our very first Operating Room installation in Uganda, in 2015. She has been a member of our Global Advisory Board providing continuous support and advice since.
In her role of Global Lead for Surgery, Dr Cheung will advise and support the planning of KidsOR global expansion, including the implementation of our projects in Latin America, and, in the longer term, in Southeast Asia.
Her clinical expertise and knowledge will provide invaluable guidance, alongside that of the other esteemed clinicians on our Global Advisory Board, to ensure that we continue to design and install ever more effective Operating Rooms for paediatric surgery. Dr Cheung will play an integral role in the research and planning of our advocacy campaign on global health.
Dr Cheung said:

"I couldn't be more excited to assist with the incredibly impactful work at KidsOR. As a clinician and an academic interested in health systems strengthening, the overall mission of KidsOR is a departure from decades of mission-based interventions.
"Everything KidsOR has accomplished in such a short time is a testament to the hard work and dedication of the team and the leadership of Garreth and Nicola Wood, and David Cunningham."
David Cunningham, CEO of KidsOR welcomed Dr Cheung, and said: "I first met Dr Cheung during our very first project in Kampala back in 2015 and she has been a tremendous advisor, researcher and supporter of our work ever since.
"I am absolutely delighted to be welcoming her to this important role as we continue to expand our global reach, increasingly advocating for access to safe surgery and striving to ensure quality of care – not just quantity of care – remains at the heart of all we do."
Dr Cheung completed her fellowship in Bariatrics and Minimally Invasive Surgery at Yale New Haven Hospital after finishing her General Surgery Residency there in 2020. She was the first Yale Global Surgery Research Fellow in 2016 and focused her research on capacity building and educational projects in paediatric surgery and trauma and emergency general surgery in Uganda.
She graduated from Dartmouth Medical School in 2014 after spending a year doing global health work in Peru as part of the Dartmouth Centre for Healthcare Delivery Science directing research and clinical program development.
Her current research interests are in studying global funding structures, outcomes in trauma and children's surgery, developing education and simulation programs, and building reciprocal clinical and research collaborations between international institutions.
Recent Posts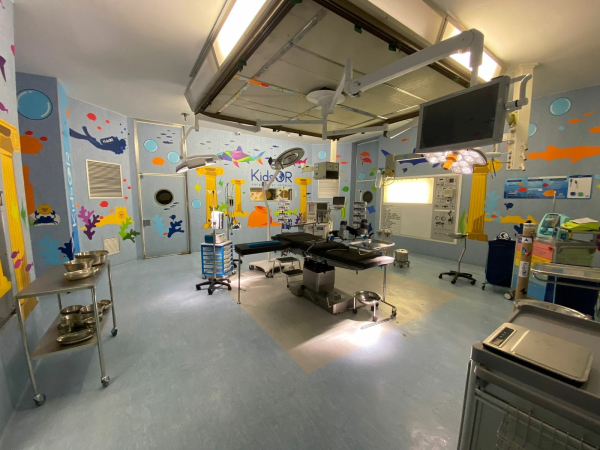 Blog
Paediatric surgery included in Namibia's healthcare strategy going forward
Blog
Blog