Conjoined twins separated in KidsOR operating room
The incredible surgical team working in one of our Ugandan Kids Operating Rooms have successfully separated a set of 11-month-old conjoined twins.
The baby girls are recovering well after their 19-hour operation and the amazing team at Mulago Hospital in Kampala are having a well-deserved rest.
To see this level of operation being delivered by the local clinical team, just six months after we opened the country's first dedicated operating room for children, makes us all so happy.
The babies were separated in an 19-hour operation carried out by a team of almost 40 medical staff, including paediatric surgeons, nurses and specialists in plastics, vascular, neuro, radiology and anaesthesia.
Dr Phyllis Kisa, one of the paediatric surgeons who performed the separation, said: 'It has taken lots of coordination to source highly skilled local talent for this operation. Every team member worked tirelessly to make the operation a success.
'The set-up of our KidsOR operating rooms was the best possible in the country to pull this off. We had all the necessary equipment for children and adjacent communicating rooms with plenty of space for the large team.'
'There is still lots of work to be done but we have risen to the occasion and will take each day at a time. The family is very happy and have been all smiles since their twins woke up yesterday.'
This wonderful operation is proof that our approach works, is sustainable and is saving and transforming lives.
Recent Posts
News
KidsOR excited to announce new fundraising appeal.
News
Join KidsOR's Live Q&A Session with Global Surgery Experts on Improving Healthcare in Low-Income Countries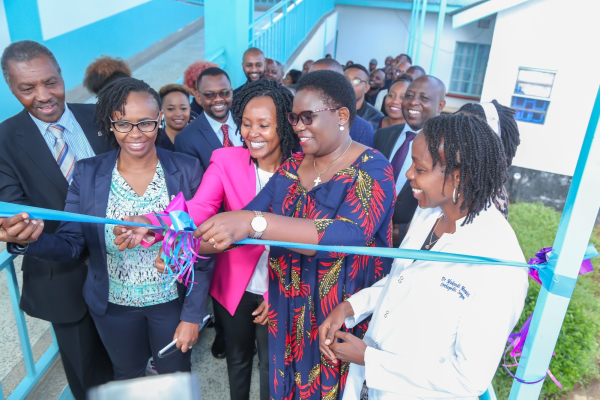 News
Our latest project with partners Smile Train is officially open!