Celebrating Women in Surgery: Dr Chomba Jullien
Dr Chomba Jullien is an anaesthesiologist and department head at Arthur Davidson Hospital, Zambia. KidsOR recently installed three Operating Rooms in ADH, in partnership with Smile Train. To celebrate International Women's Day 2022, we profiled remarkable women in surgery who are an inspiration, who break barriers, and who are at the top of their field.
Women are extremely underrepresented in surgery and anaesthesia departments across the globe. How many women do you usually work with in your unit/department?
I work with one female nurse anaesthetist and one female physician anaesthesiologist. Currently we are the only two female anaesthesiologists in Ndola province working for public hospitals.
What are some of the challenges, if any, you've experienced as a female surgeon?  
The challenges I encounter in my practice include long working hours and unpredictable schedule - by that I mean you can plan your day and be aware of the list of the day, but some cases may take longer than anticipated which may demand that you go beyond the hours expected to work.
This can be challenging because it takes up family time. Sometimes (like my children will say bye mummy even before I answer a call if it comes after 8pm, even if it's not really from work).
What advice would you give to your younger self when you started your medical career/ studies? 
I would say still work hard and make sure you find time for other important things in life like family, friends and fun. Medical school slowly starts taking away these aspects of life because we think time is not enough for fun or time with friends and will do more catch up later when we start working, the truth is that the career pathway may just be as demanding and you need friends and family as your support system and also time to just relax.
I would still tell my younger self to take the same career option. It's rewarding to be a member of the lifesaving team.
What motivates you to keep on working in your field? 
The relief on the patient's face when they realize they're awake after being so worried and afraid of what will happen to then during surgery. I know we only meet for a short time but in that period, I get to earn their trust to let me take their breath and return it later. That trust is my motivation.
Also, the different roles I (as anaesthesiologist) take when there's need for management of difficult lines, airway and just general management of critical ill patients. These seem normal or routine to us but when you are called to help then you realize your significance.
Do you have a female role model in your field?  
Generally, we have very few Female Anaesthesiologist in our country, and I haven't had exposure to the many out there but I would still say my then head of department during training, Dr Feruza Ismailova. She is a cardiac anaesthesiologist and it's her passion and advocacy to see Anaesthesia grow in Zambia that stands out for me.
Recent Posts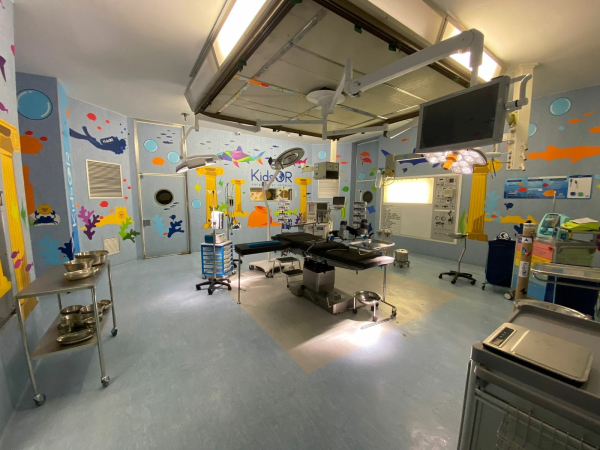 Blog
Paediatric surgery included in Namibia's healthcare strategy going forward
Blog
Blog