Celebrating Women in Surgery: Dr Bertille Kélan Ki
Dr Bertille Kélan Ki, MD, MMed, is the Head of Anaesthesia and Intensive Care Department at Centre Hospitalier Universitaire pédiatrique Charles de Gaulle in Burkina Faso, where we installed three Operating Rooms in 2019. For Dr. Bertille, her biggest challenge is to be a role model for the young female physicians in her country.
To celebrate International Women's Day 2022, we profiled remarkable women in surgery who are an inspiration, who break barriers, and who are at the top of their field.
Women are extremely underrepresented in surgery and anaesthesia departments across the globe. How many women do you usually work with in your unit/department?
 You are right, there are 13 females out of 52 anaesthetists working in Burkina Faso. However in my hospital we are all female: 3.
What are some of the challenges, if any, you've experienced as a female surgeon?  
I could not say that I really experienced challenges as a female anesthetist, things go well with the anesthetists, surgeons and other colleagues and collaborators.
What advice would you give to your younger self when you started your medical career/ studies? 
Believe in our dreams and don't stress about things we have no control over. Challenges exist but along the way some people hopefully will help to overcome them. Lastly, always do your best every time you have to do something.
What motivates you to keep on working in your field? 
I love this job! In addition, there is a huge need of anesthesia and intensive care in my country, many challenges I think I could contribute to address.
Do you have a female role model in your field?  
Yes, I have not one but two role models because of their rigorous way to practice anesthesia, involvement to promote anesthesia care quality, availability and human value.One additional thing, before my specialization I had no role model mainly in my country because I am among the first female anesthetists in my country, so this is now a challenge I have to face: to be a role model for the young female physicians in my country.
Recent Posts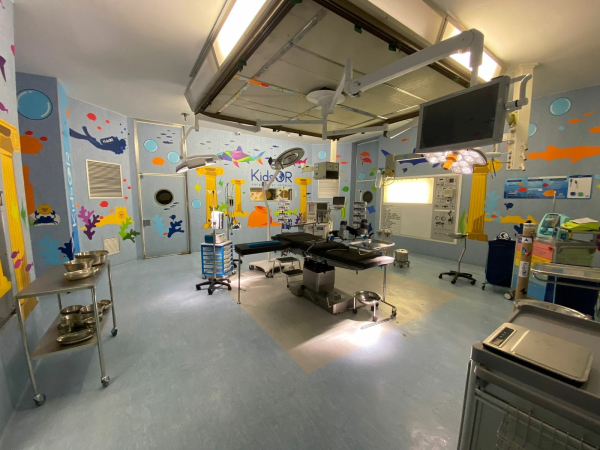 Blog
Paediatric surgery included in Namibia's healthcare strategy going forward
Blog
Blog