Celebrating Women in Surgery: Courtney Ludick
Courtney Ludick is KidsOR's biomedical engineer. She oversees the selection of appropriate equipment for each hospital by liaising with clinical and technical staff. She is also involved in the purchasing, testing, installation and maintenance of the equipment.

To celebrate International Women's Day 2022, we profiled remarkable women in surgery who are an inspiration, who break barriers, and who are at the top of their field.
The field of Biomedical Engineering is mostly dominated by men. What would you say to younger women thinking of choosing the same career path?
Don't be afraid to break the stereotype, a field dominated by men does not mean it doesn't need women. If you have the passion and the drive go for it and in the process you will change the assumptions associated with being an engineer.
How many women did you study with?
There were 10 in my Bachelors, but no other women in my Masters

What do you love the most about working as a biomedical engineer?
The role diversity, the application of engineering principles in a medical setting combining not only maths, and physics but also biology and sometimes chemistry.
Do you have a female role model?
Debbie Sterling is a huge advocate for women in Engineering and does some amazing work shaking up stereotypes in early ages.
Did you ever doubt your choice of field? What advice would you give to your younger self?
Of course, there were times during university around deadlines or exams or times were I couldn't grasp a topic that I absolutely considered whether I had made the wrong choice.

That so long as you have a passion you will get there. It doesn't matter if it takes you longer or that you have to ask for help all that matters is you're trying - lots of small steps will still get you to your destination.
Recent Posts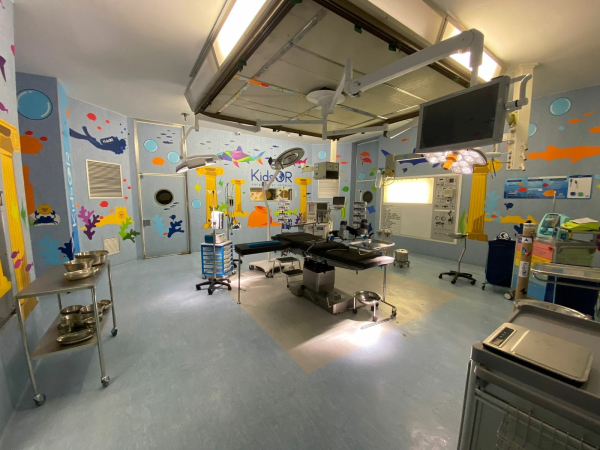 Blog
Paediatric surgery included in Namibia's healthcare strategy going forward
Blog
Blog